OCTOBER 23-25, 2020

FRI. 12p-7p · SAT. 10a-7p · SUN. 10a-5p
RA CENTRE
KINSELLA ARENA
& PARKING LOT TENTS
OVER 30 HOT TUB & SWIM SPA MODELS WILL BE ON DISPLAY INSIDE THE ARENA AND OUTSIDE UNDER TENTS!
This Weekend Only
Friday, Saturday and Sunday Only! Don't miss this opportunity to save thousands!
Everything Must Go
We have over 30 Hot Tubs & Swim Spas on Display from 5 Major Brands and Everything Must Go! Immediate Delivery is available! Come see for yourself.
Free Admission
Why pay to shop? Come check out the show. Admission (& Parking) are Free!
Financing
We offer on-site financing (to qualified buyers).
Get a Coupon for $500 off any Hot Tub & $1,000 Off any Swim Spa.
Simply complete and submit this form to receive your coupons valid for this show only. Bring the coupon with you to the show or open it on your phone.
HOT TUBS
Hot Tubs offer the ultimate in relaxation, recreation and wellness. Each hot tub has its own unique look, feel and features so you can find the right fit for you and your family.
SWIM SPAS
Swim Spas provide swimming, aquatic fitness, hydrotherapy, relaxation and family fun all in one place creating the best home spa experience of your life.
THE BENEFITS OF OWNING A SWIM SPA
Luxury Spa Comfort
Swim Spas deliver an unparalleled spa experience. Improve circulation, relieve pressure on joints, soothe aching muscles or simply melt away the tension and fatigue when you sit back and relax in the legendary therapy seating. A unique pattern of jets provides complete coverage for your back, hips, thighs, calves, arms, wrists and hands.
Health & Exercise
Aquatic exercise has been proven to reduce fatigue and pressure on joints, soothe aches and help to improve balance. It has also been associated with improved mobility and flexibility and weight-loss. Enjoy the full-body effects of aquatic exercise in the privacy of your own backyard.
Swim Anytime!
Swim Spas are portable so they can be placed indoor or outdoors. Indoor locations offer the ability to enjoy your swim spa on stormy or snowy days.
Easy Maintenance
Compared to a traditional swimming pool, the maintenance for a swim spa is much easier. Our innovative water purification and management systems maximize disinfection and reduces chloramines.
CALORIES BURNED PER 5 MINUTES
Swimming





Walking





Biking





Running




RISK OF INJURY:

* Results may vary from person to person based on body size, exercise intensity and other factors.
COVID-19 GUIDELINES
Disinfecting
All surfaces will be cleaned and disinfected each day. High touch surfaces will also be cleaned and disinfected throughout the day.
Social Distancing
Social distancing will be maintained for all interactions between customers and staff members.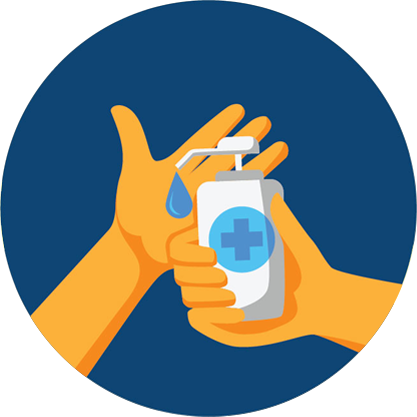 Hand Sanitizer
Hand sanitizer will be available for customers. Staff members will regularly sanitize their hands.